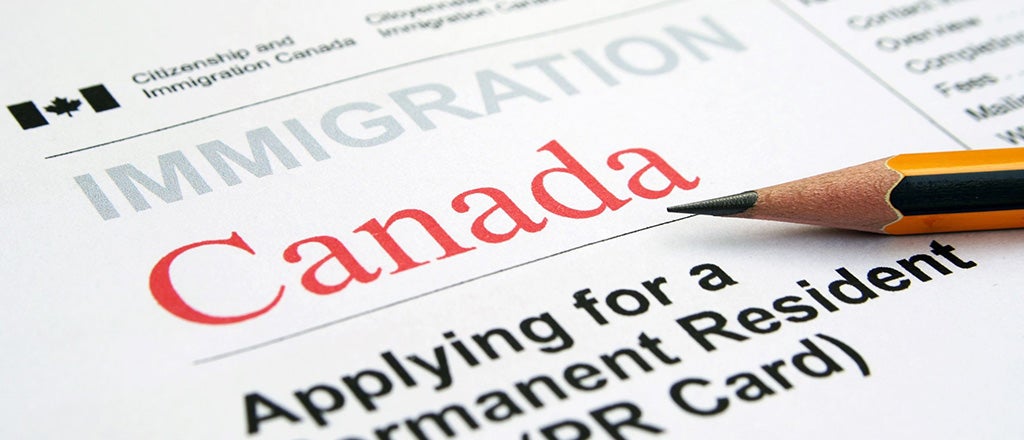 There are 2 types of Canadian work permits: an open and employer-specific work permit. This is different from your travel visa which allows you to enter the country. In fact, you'll need to obtain both before you make the move.
Processing times for work permits vary depending on where you are applying from and whether or not you've submitted a complete application. Applications that are incomplete may be delayed or rejected so be sure to get help if you are unsure about anything, whether it's how to fill in the form correctly or need to know what supporting documents need to be submitted.
Not sure about how to go about the whole process? No stress. Our government approved and trusted RCICs (Regulated Immigration Consultants) are here to guide you through the whole process and take the hassle out of applying for your Canadian Work permit.
Simply click the link below or keep reading to find out how, in 3 easy steps, you can get your Canadian work permit and join the thousands of newcomers who can now call Canada home.
Read also: How To Apply For an Australian Student Visa
How to Get Your Work Permit for Canada in 3 Easy Steps
Step 1: Choose Your Work Permit
The type of work permit you apply for depends on the nature of your employment. As mentioned earlier, there are 2 types of work visas:
Open Work Permit – This allows you to work for any employer in Canada; and
Employer-specific Work Permit – This allows you to work according to specifications set out in your work permit, including your employer's name, length of work permit and your location of employment.
If, for example, you are an international student and have recently completed your qualification at one of Canada's DLIs (Designated Learning Institutions) and you would like to apply to stay in Canada through the Post Graduate Work Permit Program, an open work permit would be the right way to go. It will allow you to live and work anywhere in Canada and gain enough Canadian work experience to be able to apply for permanent residency.
If you are an agricultural worker, for instance,  you would need an employer-specific work permit as you will only be able to work for a specific company in a particular province or territory.
Step 2: Check Your Eligibility
There are a number of requirements that need to be met in order to be considered eligible to live and work in Canada. To apply for a work permit you must:
Be able to prove that you will leave Canada once your work permit has expired;
Have proof of funds to support yourself and your family members for your stay in Canada as well as to return home;
Have a clear criminal record;
Be in good health(you may be required to submit a medical exam); and
Ensure that your employer is eligible to employ you(you may need an LMIA to apply); and.
Step 3: Submit Your Application
It's been Approved!
Once your Canadian work permit has been approved you will receive a letter that proves that you are now legally able to live and work in Canada. You will need to provide this when you enter the country, but please note that this letter is not your actual work permit.
You will receive your work permit once you arrive in Canada, which will clearly state:
the type of work you are allowed to do;
who you can work for;
where you are allowed to work; and
the length of time you are able to work for.
So this is all you need to know about applying for a Canadian resident permit. If you enjoyed reading the post do well to share so your friends can also benefit.
The best way to apply for your Canadian work permit is online. This way you will avoid any courier fees and reduce your application time considerably. You will also avoid any delays, especially if additional supporting documentation is requested. It also ensures that your application is complete.
Processing times vary depending on your country of origin and can range anywhere between 2 to 33 weeks.
It is, however, important to note that your processing time can be reduced if you use an accredited RCIC as this indicates that your documents have already been verified.
However, processing times can also be delayed if you do not submit a complete application. An incomplete submission will often be returned and you may be required to attend an interview with officials in your home country or resubmit your application with extra supporting documentation.
If you enjoyed reading this article, don't be selfish, kindly share it with your friends so they can also benefit from it! The sharing buttons are found below this post.