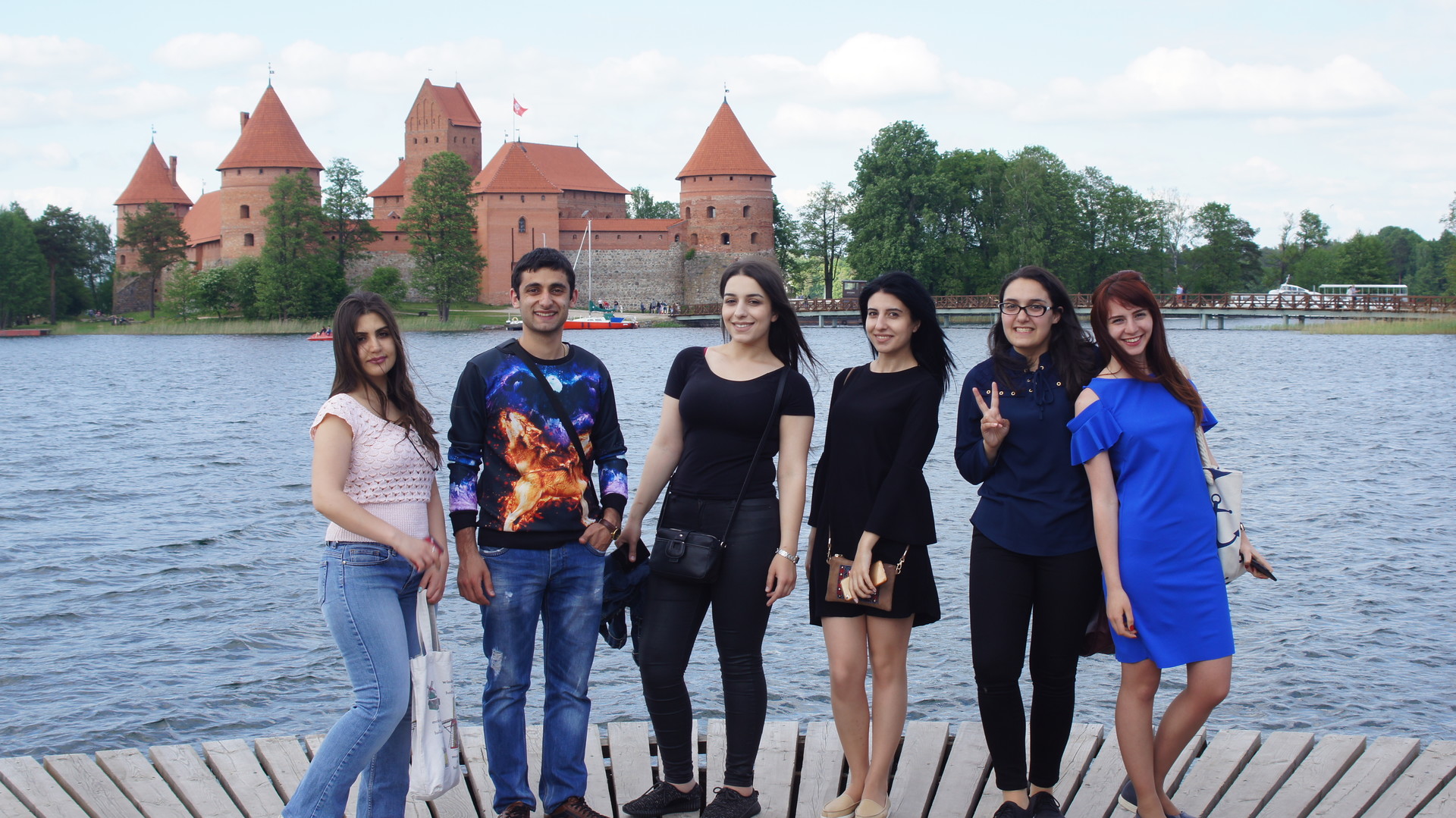 Most universities in Lithuania charge low tuition fees for international students. What this means is that as a student you can pay lesser amount for tuition fees and still have some money left for other expenses. In today's article we are going to look at low tuition universities in Lithuania. But before we give you a list of these low tuition universities, we want to talk about admission requirements, tuition fees and how to apply for visa.
Located in a piece of beauty located in the north of Europe on the Baltic Sea, Lithuania offers a beautiful unique blend of multicultural influences, with scintillating past and modern, cosmopolitan student cities. It is also home to one of the fastest-growing economies in the European Union and offers lower living costs than many Western European countries. Above all its people are some of the most bilingual and well-educated in Europe. It's also a mild destination, despite its northern base, and quite frankly an ideal destination for nature-lovers, with a nice mix of forests, gently rolling hills, rivers, streams and lakes.On top of that tuition fees are low and cheap for locals and international students
Related Post:Study on Low Tuition in Malaysia: Application Requirements, Tuition Fees and Cost of Living
Admission Requirements
Before making the move to study in Lithuania, you'll need to make sure your qualifications will be accepted for your level of study.First off, you'll need a school leaving certificate (or equivalent) if applying for first cycle (bachelor's) degrees, a bachelor's degree or equivalent for second cycle (master's) programs and a master's degree if applying for a third cycle (PhD) program. As an international student, your academic documents will need to be evaluated and recognized by the Lithuanian Centre for Quality Assessment in Higher Education (CQAHE), for which you'll need to submit original copies of your diploma and academic transcript.
How to Apply to Study in Lithuania
Lithuanian nationals, people of Lithuanian origin and students from the EU/EEA are eligible to apply through the Lithuanian Higher Education Institutions (LAMA BPO) for state-funded places at universities in Lithuania, which should be done between 1 June and 23 July.
If you're from a country outside of the EU/EEA, you will need to apply directly to your chosen university, submitting all the required documents:
Completed application form

Certificate of education (which has been recognized by the Centre for Quality Assessment in Higher Education)

CV and letter of motivation

Copy of your passport, certified by a Commissioner of Oaths

Photographs of yourself

A receipt proving that the application and tuition fees have been paid

Bank statements proving that you are able to cover your tuition fees and living costs while studying in Lithuania
Tuition Fees
Tuition fees in Lithuania usually vary between universities, study levels and programs. Average fees are:
€1,000-5,300 (~US$1,060-5,620) for bachelor's degrees

€2,200-6,500 (~US$2,330-6,890) for master's degrees

€7,100-8,500 (~US$7,520-9,000) for PhDs
Living Expenses
Lithuania is a somewhat inexpensive country to live in, with Vilnius University estimating costs of €489 (~US$520) per month, or €5,868 (~US$6,240) per year including accommodation, which in student dormitories can be as little as €70 (~US$74) per month.
Student Visa
Students from the EU do not need a student visa. Students from selected non-EU countries such as New Zealand, Australia, the US and Canada (full list here) do not need a visa to enter Lithuania, but should apply for one after arrival. EU students do not need a residence permit, but must register with the Lithuanian Migration Department and declare their place of residence at a local district authority (Seniūnija) within seven days of arrival.
If you need a Lithuanian student visa, you'll have to apply for the National visa (D), which can be single or multiple-entry. Please note that all non-EU students will be required to apply for a temporary residence permit.You can apply for this at your local Lithuanian embassy for a €60 (~US$64) fee, and will need the following documents as well:
Passport  that is valid for at least three months longer than your expected period of stay in Lithuania

Completed application form

One recent color photo

A document proving that you have sufficient funds to support yourself during your stay and fund your journey home at the end of your studies

A document confirming that you've purchased health insurance
Also the documents required for a residence permit are similar. You will definitely need proof that you've been admitted to a tertiary  institution in Lithuania, as well as a document fully confirming your place of residence during your program. Your Lithuanian student visa will typically be issued within 15 days.
Related Post:2019 List of Low Tuition Universities in China and Contact Information
The good news is that all students are able to work in Lithuania for up to 20 hours per week starting from their second year of studies, however non-EU students will need a work permit (unless hired during a training period or intending to work in the field of scientific/social research). After graduating, students from non-EU states can apply for a six-month temporary residence permit in order to stay in the country and seek employment.
List of low tuition universities in Lithuania
You can contact the universities by clicking on those links and get all the information needed for admission. If you had enjoyed reading this article about low tuition universities in Lithuania, why not share it by using the sharing buttons below.