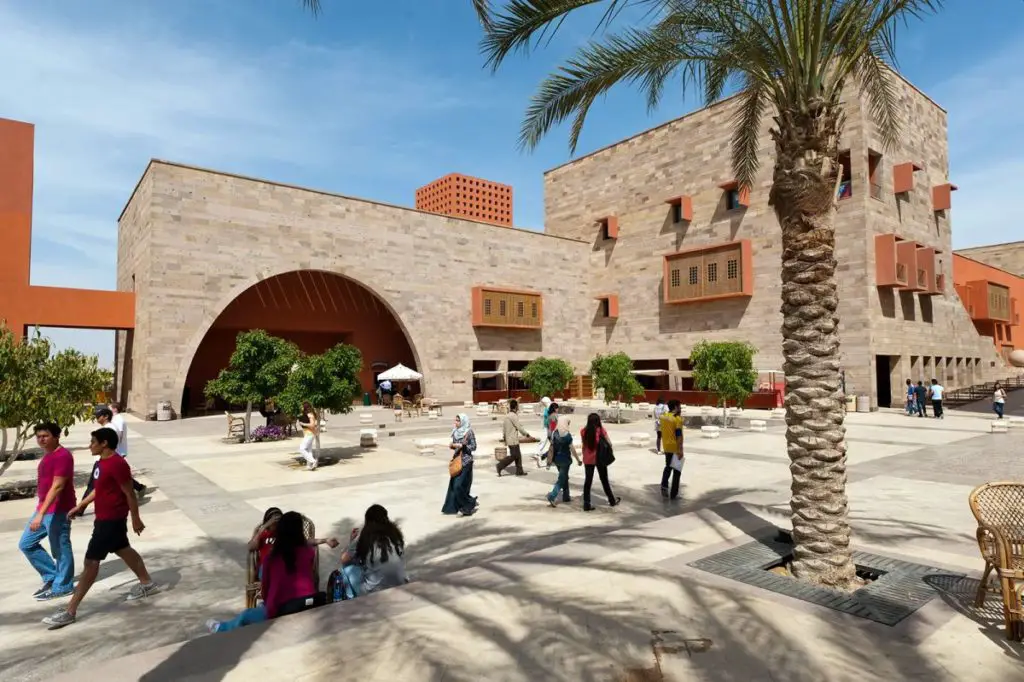 There are several reasons to study on low tuition in Egypt, including world class universities, affordable living costs and the opportunity to immerse yourself in the country's nice fusion of African, Middle Eastern and Mediterranean cultures.
For several international students, studying on cheap tuition in Egypt affords you the opportunity to explore a culture very different from their own, and indeed unlike any other you will witness. You will equally have the chance  to explore some of the world's most renowned historic places, such as the Great Pyramids, the Temples of Karnak and the Valley of the Kings. Then you have the cruises on the Nile, sunbathing by the Mediterranean and Red Seas, and the vibrant urban center that is Cairo the capital city itself.
Applying to universities in Egypt 
In order to apply to study in Egypt, you'll need to have an American high school diploma or equivalent qualification, and to show proof of English proficiency by sitting for the TOEFL or a similar exam, if you did not study in English. .
Fortunately, you can find the exact admission requirements on the official website of the Egyptian university you're interested in applying to, but as an example, international applicants to the American University in Cairo should submit the following:
Photocopy of passport;

Recent medical certificate showing your physical and mental capability of completing university-level work;

A recent bank statement showing that the applicant or sponsor has at least US$31,000  to take care of tuition fees and living expenses, or proof that you've been awarded a scholarship;

Official transcript of secondary school qualifications;

Proof of having completed at least 12 years of primary and secondary education;

A well written essay of 300-500 words explaining how the applicant will benefit from studying at AUC.
Once accepted, students are expected to show proof of comprehensive medical insurance.
Student visas for Egypt 
In order to enter the country, a tourist visa is required and can be obtained from your nearest Egyptian embassy. This visa is then upgraded to a student visa once you've entered Egypt – connect with the nearest embassy and your university for advice and assistance on this. Most universities will guide you through the process once you have paid your fees and fully enrolled. The visa application form can be gotten from your chosen institution.
You'll be required to show the following when you apply for your student visa:
A confirmed spot at an Egyptian university;

Sufficient cash in place to support yourself during your program;

You are expected to register with the local police station with seven days of arrival in Egypt;

You have started your application within 30 days of arriving in Egypt.
Related Post: Top 5 Low Tuition Universities in New Zealand for International Students
Tuition fees and living costs 
Please note that tuition fees in Egypt are charged on a per-credit-hour basis.And the total number of credit hours you need will vary depending considerably on your program, but typically you'll take 15-20 credit hours, which would cost roughly US$500 each. For example, at the American University in Cairo, undergraduate international students are expected to pay between US$14,556-19,400 per year, depending on the number of credit hours they signed up for.
Living expenses are quite low in Egypt, especially when compared to Western study abroad hotspots. Living expenses are over 61 percent lower than in the United Kingdom, according to Numbeo. A one-bedroom apartment in a city center will cost around US$148. Haggling is key – and traditional street food is very affordable.
Related Post: Top 3 Low Tuition Universities in Poland
Safety in Egypt
Egypt has experienced political uncertain in recent years, following the 2011 anti-government protests that disrupted Hosni Mubarak's 30-year presidency. There is regular  threat from terrorism and there are some areas which visitors are told to avoid. Be careful and connect with travel agencies from authorities such as the British Foreign Office before making travel plans. It is important to carry photo ID with you at all times in Egypt. 
Low Tuition Universities in Egypt
American University in Cairo 
Cairo University
Alexandria University
Ain Shams University