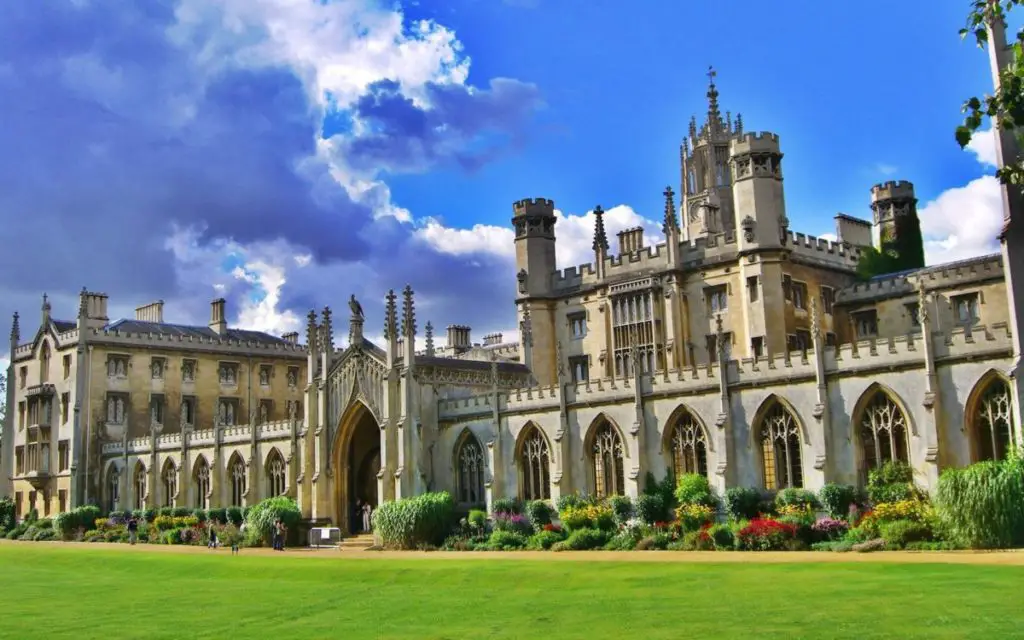 College students are required to consider several options before finalizing their postgraduate degree programs as well as career choices. While this is the case with management sciences it brings us to the question: which university to choose for a master's in business administration.
Given a prestigious MBA program promising a really lucrative career options, the cost of studying is a crucial factor taken into consideration as a decisive one. Therefore, we have put together below a list of universities in UK offering the cheapest MBA programs in 2019.
Cardiff Metropolitan University, Newman University, University of Worcester and University of Derby
We have the above four names tied on the list of cheapest UK universities offering MBA programs in 2019 because they all offer MBA courses worth about £9,000 a year, providing students different feasible options when going for the masters.
Apart from the above names, Canterbury Christ Church University also offers MBA programs within the price range of £9,000 up to £15,000.
University of the West of Scotland and University of Chester
Besides the four universities listed above is the tie between University of Chester and University of the West of Scotland offering MBA  programs worth of around £8,800. A difference of $200 that students will be willing to pay more or less for quality learning.
University of Bolton
University of Bolton is yet another institute delivering quality MBA programs at a reasonable price of £8,500 per year on average. It's quite an opportunity to acquire one of the trendiest masters across the globe.
The university is popular for admitting students from diversified backgrounds. Furthermore, the institute encourages its students to work independently with the goal to build a startup or start a social project of their own.
University of Bolton prides itself for being an epicenter for  innovation, synthesis, critical thinking and intellect skills, and other similar traits that highly successful industry players sought after in MBA graduands. In addition to the core academics, business management students are offered the opportunity to work with top industry minds in order to build their learning experience through real-world applications or problem solving.
Related Post: List of 5 Low Tuition Universities in Sweden for International Students
De Montfort University
This Leicester business institute at De Montfort University advances a culturally diverse nature of learning among students, and mainly focuses on authentic research supported by globally acclaimed staff.
With a low tuition program of £8,250 per year MBA students can rightly expect to acquire employable skills and industry wide knowledge that will up their profile and make them competitive in the global job market. They will also refine their interpersonal skills, in addition to the highly beneficial University's industry network and accreditation.
University of Bedfordshire
This school grabs the 5th spot once again for this year, and delivers  business management masters in just around £6,750. This business school at Bedfordshire applies progressive methods of delivering business lectures in the classroom, with the aim of uplifting the students' independence, confidence and out-of-the-box thinking skills.
The unique and modern teaching styles used in this institute help the students understand the business administration from the global context, build on the skills acquired in bachelors and put them to practical application.
Plymouth Marjon University
Previously known as University of St Mark and St John, this institute offers a suitable MBA for just £6,000. The teaching method is more of practitioner-centric, enticing students to acquire a more direct and practice-focused learning in addition to revitalizing their academic skills as well.
Students in Plymouth Marjon University enjoy quality learning in financial management, leadership acquisition along with a plethora of management and leadership styles. Therefore paving the way for an illustrious business career for students shortly after stepping in the field.
University of the Highlands and Islands
The University of the Highlands and Islands offers a considerably cheap MBA at just £4,680 per year. The institute employs experienced faculty and  industry professionals to deliver the perfect blend of lectures, while emphasizing a particularly vocational and flexible learning environment that help students to choose their own courses and subsequently careers.
Another advantage of this institute is that it offers students the opportunities for industry placement as part of their degree programs. And the students get to acquire academic knowledge and work experience in different aspects of international business management.
University of Wales Trinity St David
The University of Wales Trinity St David is an excellent place offering the cheapest MBA in UK at just £4,010 per year.
Similar to other world class business schools, this university is emphasizes students' employability in today's global market. If you want to become a professional or industry specialist in the UK market, or chat a new career across geographical boundaries, the University of Wales Trinity St David is a top destination for those who are who are  limited on budget but still eager to acquire business management expertise and have a remarkable career.